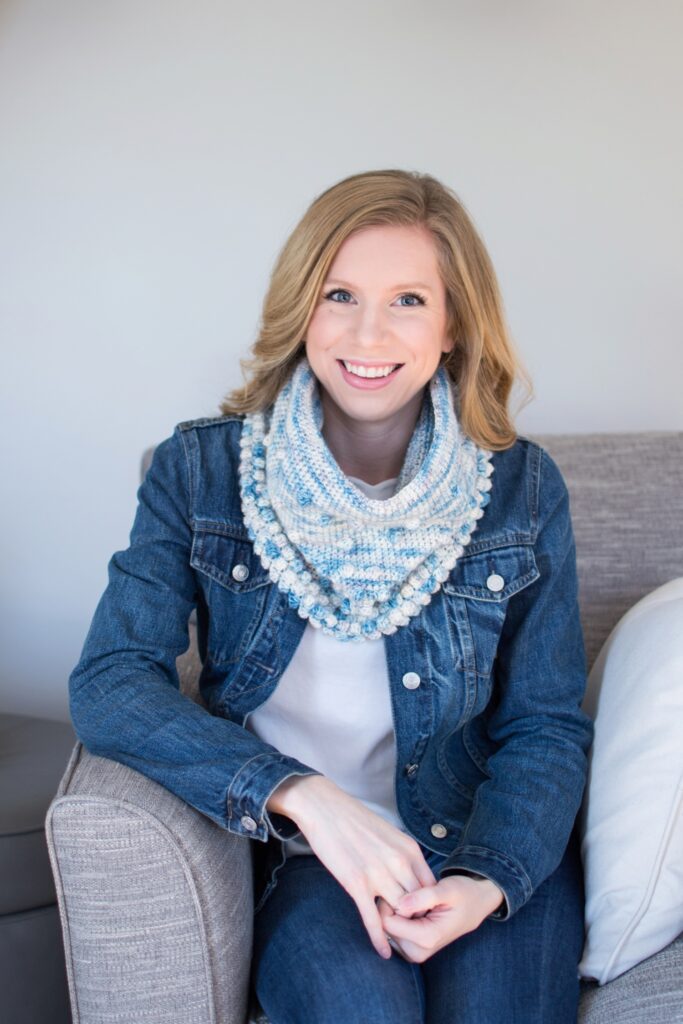 I am so excited to announce that I am teaching an Instagram Workshop with the Yarnpreneur Society! This workshop is unlike anything I've ever done, we're going to get deep into the details and take action to build a solid foundation for your own Instagram strategy.
If you're ready to jump in – Sign up for the workshop here!
If you're wondering what this is all about and if it's right for you, keep reading! You can also watch this video where I explained this workshop and answered your questions about it!
Course Breakdown
The Workshop begins on March 25th and will be a 4-week workshop, where each week we'll be diving into a lesson to build the foundational Instagram strategies into your business. Each week, we'll have the following:
Video Lesson: This will be a 30-45 minute video presentation with slides to teach you the core lesson of the week. Think like a Powerpoint presentation, except it will be live! The replay will be available as well.
Homework: Let's be real – we all need a little help in the accountability department. The homework is designed to make sure we're taking real, tangible steps and putting what we learn into practice!
Q&A Session: We'll do a live Q&A session on Facebook Live each week so you'll have the opportunity to take in the lesson and then we can go over any questions once you've had a change to digest the material.
The Core Lessons
This workshop will allow me to be an open book, in a way that I haven't been able to before. We'll be going deeper into these lessons than I've been able to share on other platforms and getting into how to make things happen in our own Instagram strategy for your business. Here are the core lessons that we'll be covering:
Strategy: No more guessing, no more gimmicks. It's time to build a successful, long term strategy.
Planning & Efficiency: Time management and tools to make your life easier.
Confidence: If you've ever doubted yourself, felt nervous, or simply held back because of any reason at all…. I get that. I also know that when you can overcome those fears, you unleash your true potential. So we're going to do just that.
Engagement: It's time to unlock KEY to your success.
Since this will be in a private Facebook group, we'll have plenty of opportunities to discuss best practices and learn from each other as well!
This workshop might be for you if…
You want REAL engagement. No gimmicks, no short cuts, no more feeling fake. If you're ready to build a strategy you feel good about, this is for you.
You feel like you never know what to post.
You keep posting… but no one seems to care.
You aren't sure if you're making the most of Instagram's features (and I'm not just talking about Instagram stories)!
You're ready to grow an audience that you can sell to and build a foundation for your business on social media.
So what do you say? Are you ready to build your Instagram strategy for your business? Join the workshop here!
It's Now or Never…
I've had a lot of questions asking if this will be available later or if I'll be teaching more workshops down the road. To set the record straight, let me say that I would loooove to teach more workshops but this is a TON of work to put together, so as of right now – this is the only one!
If the timing isn't right, don't worry. You'll be able to get this workshop as a course after it's all over… but you'll miss out on the best part which is working together in real-time and with the rest of the group! After, it will only be available as a replay so I won't be there to answer your questions and you won't have the community aspect of the Facebook group.
I don't want you to have to do it all alone… So let's do this together! Join the workshop now and I'll be there with you every step of the way.
Still not sure?
Leave a comment below or come find me over on the gram @woodsandwool! I am so excited to share all that I've learned and help you create a social media strategy that you feel good about. Hope to see you in the course!