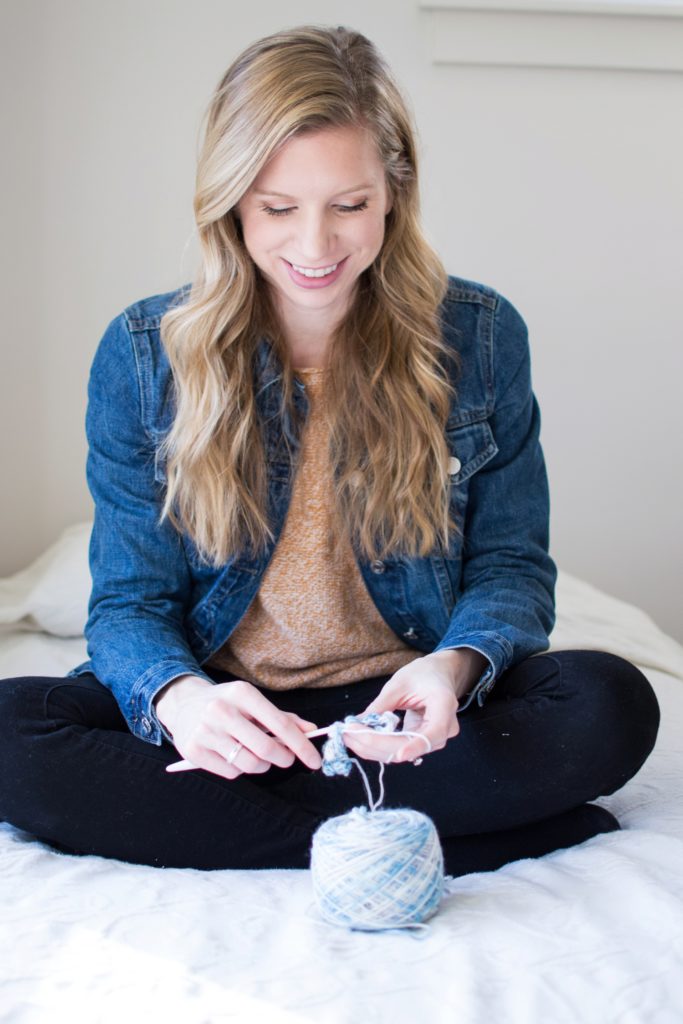 In my last post, I shared the key to success on Instagram. Whether you're completely new to Instagram or have hundreds of thousands of followers, it's important that you understand what Instagram engagement is and what it means. In this post, I'm breaking down everything you need to know about Instagram engagement.
What is Instagram Engagement?
The simplest way to think of Instagram engagement is the percentage of your followers who have engaged with (liked or commented) on your posts.
What's a Good Engagement Rate?
The average Instagram engagement rate is 3%, with the 3.5-6% range considered as a high engagement rate. I am including these numbers to give you a ballpark idea of where you stand, but no matter what your rate is, always focus on creating content that your audience enjoys and will engage with.
How to Calculate Your Engagement Rate
Finding your engagement rate for a post on Instagram is a lot easier than you might think. All you need is this simple formula:
Engagement Rate Formula: Likes + Comments / Followers
Using this formula, you'll add the number of likes plus the number of comments to find the total number of interacts on the post and divide that by the total number of followers you have.
If you want to calculate your overall engagement rate for your account, you're best off doing a quick Google search for "Engagement Rate Calculator" and you'll find dozens of third-party websites that can calculate it for you in seconds.
Breaking it Down
Let's take a look at some examples:
Let's pretend the person in our first example has 10,000 Instagram followers. Their most recent post has 90 likes and 10 comments. Using the formula above, that's 100 total interactions divided by 10,000 followers. This comes out to a 1% engagement rate.
In our second example, this person has 1,000 followers and their latest post also has 90 likes and 10 comments. With the same formula, they have a 10% engagement rate.
So what does this mean? It's not about how many followers you have, but the number of people who are engaging with your content. In this example, these two accounts are essentially tied. In fact, I think the account with only 1,000 followers has a stronger chance of continuing to grow and keep their audience engaged than the account with 10,000 followers who has already lost the interest of their audience.
Keep Your Audience Engaged
If you're not sure where to start, here are some quick and easy things to consider as you're creating content for your Instagram.
Do:
Be genuine in everything you do.
Create meaningful content.
Keep an eye on how your posts are performing. Try to find common themes in the posts that have the highest engagement rates. Consider things like what was in the image, caption, and even the time of day you posted.
Show your face. I've written about it before, but people love to see the person behind a brand. Don't be afraid to put your face out there.
Ask questions. People LOVE to give their opinion so don't be afraid to ask for some feedback! Keep your questions simple and interesting. Questions like, "Which color do you like better?" are much more enticing to respond to than something like "What's the weather like where you are today?"
Share the post to your Instagram stories to encourage people to check out the post. Don't overdo this and try to say something more than just "New Post!" When used sparingly, a quick story that leads into the caption of the post works really well.
Don't:
Post and ghost. This means you don't want to post a new photo and then disappear. Stick around for 10-15 minutes and respond to any comments on your post.
Bombard people with offers, sales, and promotions. I think we can all agree that it gets really old (and frankly a little annoying) to feel like you're constantly being sold to. While it's perfectly okay to make money off your Instagram, you never want to make people feel like you are just there to get their money. Make sure that most of your posts are GIVING to your audience instead of asking for something from them. Give advice, inspiration, or information in your content and then you can ask for something in return from your audience in 1 out of every 10 posts (or less)!
Be a stranger. Get to know the people in your community! Send a nice DM to an account that you admire, or comment on posts that you enjoy. Support those around you and know that there is room for everyone to succeed.
Don't stop there…
Watch the replay of my Instagram Live on this topic on Youtube below. If you like this topic you'll also enjoy hearing this podcast episode about how I engage my audience.
Find more helpful content in the Education section here on the blog, where I break down all kinds of topics on creative businesses. If you've got a topic you want to hear more about, leave a comment below!